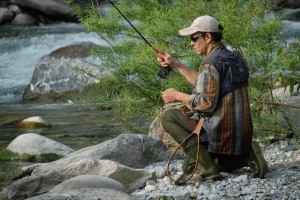 Each year, after April 30, selected vacation homes in our Lake Almanor vacation rentals will be made available for 3-night rentals.
What can 3-nights get you in Lake Almanor?  Three rounds of golf, a trophy bass or trout, a romantic evening on a dock and under the stars, miles of hiking in some of the most beautiful forests in the Sierra-Cascade range and Lassen Volcanic National Park,, mountain or tour biking with beautiful weather and clean air, water skiing on a high sierra lake with 50 miles of shoreline and so much more.
OR, time your stay with one of our Annual Events:
May & June • Golf Courses are open, Memorial 3-Night Craft Fair, Spring Choral Concert, Indian Valley & Lake Almanor Bike Rides, A Few Brews & a Banjo, Fishing Derby, Golf Tournaments
July • Parades, Craft Fairs, 5K Fun Run,  Taylorsville Rodeo, Fireworks over the Lake, Mid Summer Madness, Outdoor Concerts, Gold Digger Days, Greenville, Art Around the Lake, Old Towne Wine & Beer Stroll
August • Lake Almanor Art Show, Running with Bears Marathon, Round Valley Run, Fishing Derby, Old Towne Wine & Beer Stroll, Lassen Park Dark Sky Festival
September • Fishing Derby, Street Rod Extravaganza, Lassen Park Art & Wine Festival, Golf Tournaments
October • Old Towne Oktoberfest, Fall Century Leaf Peeper Rides, Indian Valley Fall Festivals, Golf Tournaments
For more information about our 3 night rental homes, call our sales office at 530-596-4386 after January 2015.