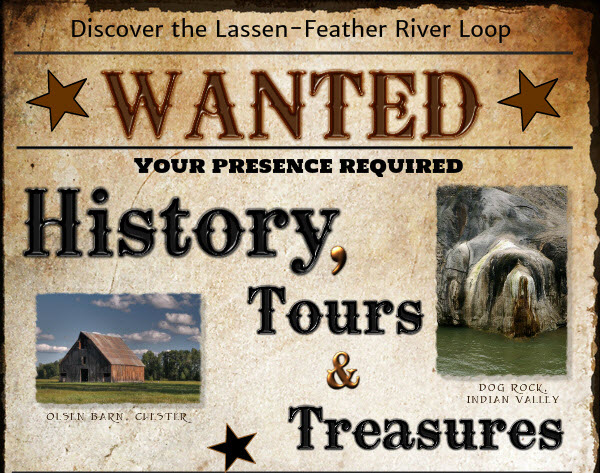 Each May the Communities of the Lake Almanor Basin and Indian Valley with Lassen Volcanic National Park celebrate the opening of our Museums and present the new season's activities related to Natural History. Discover our Lassen-Feather River History Loop from the Park through the Lake Almanor Basin to Indian Valley and the Feather River Canyon. Beginning in the month of May and throughout the 2016 season there is something for everyone in the family: history buffs, budding geologists, star gazers, birdwatchers and conservationists.
Come. Discover the Lassen-Feather River History Loop with Us!
Download maps and tour guides here.